The latest iOS 16 smartphone software from Apple will support eSIM transmission through Bluetooth. This allows iPhone users to keep their telecom services without having to contact their operators when switching to a new device.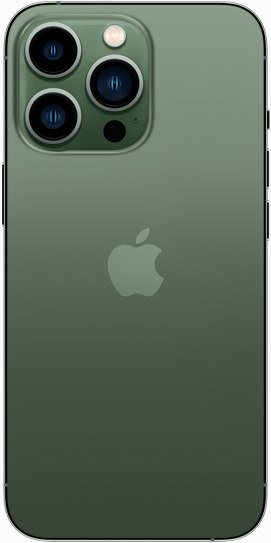 The US phone manufacturer earlier permitted eSIM activation by scanning a QR code; now, the Bluetooth sharing feature will provide iPhone owners with a unique choice when changing their iPhone.
Apple recently released iOS 16 at the 2022 Worldwide Developers Conference (WWDC). The next-generation operating system includes numerous enhancements to improve the usability and optimization of iPhones. The ability to transmit eSIM through Bluetooth is still one of them. This is a significant step forward from Apple in terms of boosting eSIM technology.
The capability allows iPhone users to transfer their eSIM data from one device to another. When changing iPhones, eSIM users must currently notify their telecom operator. With iOS 16, this will change to a much faster and more convenient manner.
Previously, Apple offered a function that allowed customers to activate their iPhone's eSIM by scanning a QR code. The QR code remains with the user indefinitely.
How can I transfer an eSIM using Bluetooth on an iPhone?
Remember that the capability is only accessible on iOS 16, Apple's most recent operating system.  In any case, if you have a functional eSIM profile and wish to transfer it to another device, follow the procedures below.
First, if you haven't already, update your iPhone to iOS 16.
Switch on the Bluetooth.
Open the Settings app.
Select the Setup eSIM option.
You will now see the option Transfer eSIM.
It can now be transferred through Bluetooth.
Keep the two devices close together while connecting them for a speedier and more consistent connection.
The eSIM capability was originally introduced by Apple in 2018 with the iPhone XR and its siblings. However, the phone manufacturer has already introduced a digital eSIM capability that allows customers to transfer eSIM from one iPhone to another. Users can avoid installing a nano card and obtaining carrier services.
Due to a lack of support, eSIM technology remains limited
The eSIM transfer capability will soon be accessible in several countries, including the United Kingdom and the United States. However, carrier providers must also support the technology.
Furthermore, eSIM technology is scarcely available around the world, with many carriers lagging far behind in introducing it first. Many flagship and upper-tier devices now support eSIM, however, due to a dearth of carriers who support it, it remains elusive.
The eSIM transfer capability via BlueTooth is available in iOS 16. Apple is currently providing beta testers with early access to it for review. iOS 16 is compatible with iPhone 8 and later models. It will be available at the September launch event. Similarly, the much-anticipated iPhone 14 series is expected to be released on the same day. eSIM technology may be available in Nepal soon. Nepal Telecom (NTC) has entered into an arrangement with Monty UK Global Limited to provide eSIM cards to Nepali mobile subscribers in the first half of 2079 BS.
Latest Posts:
What are your thoughts on eSIM technology? Do you prefer virtual SIM cards to the physical ones found in most GSM phones today? Please share your thoughts in the comments section below.
Also visit kpadhne for educational blogs.