Last month, Qualcomm revealed the Snapdragon 8 Plus Gen 1 CPU, the latest edition of its flagship chip. Now, news about the next-generation flagship chip, the Snapdragon 8 Gen 2 with a new cluster configuration, is circulating. The manufacturing of the chip will be using a 4nm process by the American SoC maker in collaboration with Taiwanese business TSMC. In this article, we'll learn more about the new Snapdragon 8 Gen 2 cluster configurations.
Snapdragon 8 Gen 2's New Cluster Configuration
The use of forthcoming silicon will power the 2023 flagship phones. The codename for this semiconductor is SM8550 Kailua, according to Weibo Tipster Digital Chat Station. This time, it will include a new cluster setup. According to speculation, the configuration will be 1+2+2+3. Previously, the company used a 1+3+4 configuration.
For flagship chipsets, the latter combination is quite prevalent among SoC makers. Snapdragon 8 Plus Gen 1 has 1X3.2 GHz Cortex-X2, 3X2.75 GHz Cortex-A710, and 4X2.0 GHz Cortex-A510 versions, for example. It includes the primary ARM core, three medium cores, and four power-saving cores. Samsung's Exynos 2200, meanwhile, has Cortex-X2 cores running at 1X2.8 GHz, Cortex-A710 cores running at 3X2.50 GHz, and Cortex-A510 cores running at 4X1.8 GHz.
The new chip will include one Makalu generation core, other clusters with two Makalu generation cores, two Matterhorn cores, and three Klein R1 cores, according to the Weibo post. ARM just unveiled Makalu and Matterhorn as successors/follow-ups to the Cortex-X1/A78 family.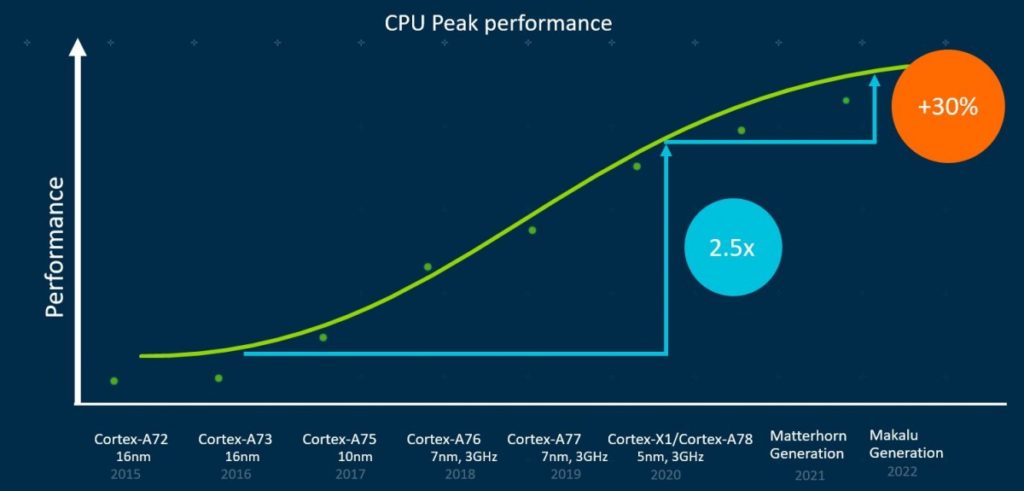 Makalu is the most recent gen cluster, while Matterhorn is the X2/A710 step, as shown in the diagram. As a result, it indicates that the Qualcomm Snapdragon 8 Gen 2 has one Cortex-X3 core. Despite the fact that it has yet to be revealed, it will be included in the next flagship chip alongside two Cortex-A720 cores, two Cortex-A710 cores, and three older Cortex-A510 cores. Because it will be manufactured using the same 4nm production process as the Snapdragon 8 Plus Gen 1 by TSMC, there will be no significant increase in clock speed. Nonetheless, the graph shows a 30% improvement in performance. The GPU will be Adreno 640, but there isn't much information about it yet.
Latest Posts:
Visit onlinesaathi for recent gadgets and get offers on buying them.